Alternative Setup Methods – iOS Settings
Updated 2 years ago
On iOS, there is an alternative method to configure your Light Panels onto the Wifi network through iOS Settings. To begin, make sure that your Light Panels are ready to be set up (the LED on the controller – beside the two buttons – will be on and steady). Otherwise, perform a soft reset as per these instructions.
On your phone or tablet navigate to Settings > Wifi. A list of all the Wifi networks will appear; scroll to the bottom of the screen where you will find a section that states, "Set Up New Device." The Nanoleaf Light Panels will be listed here.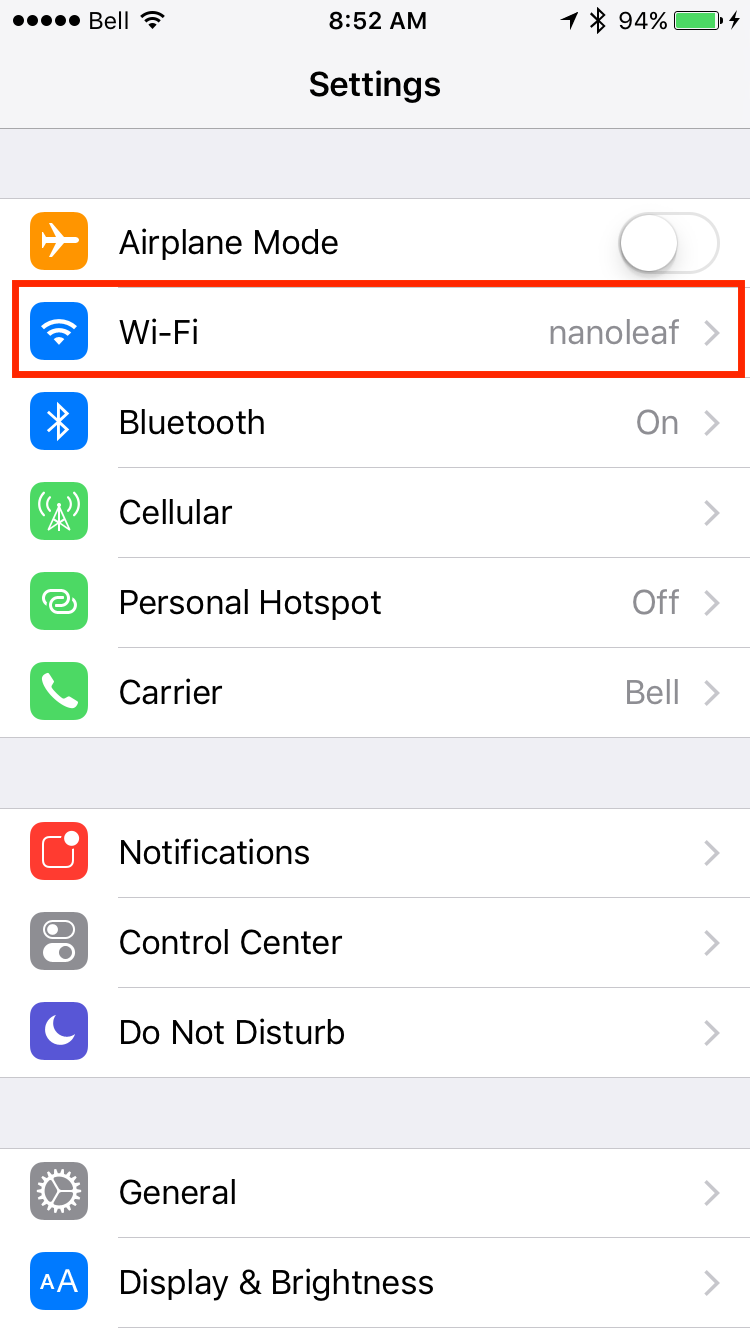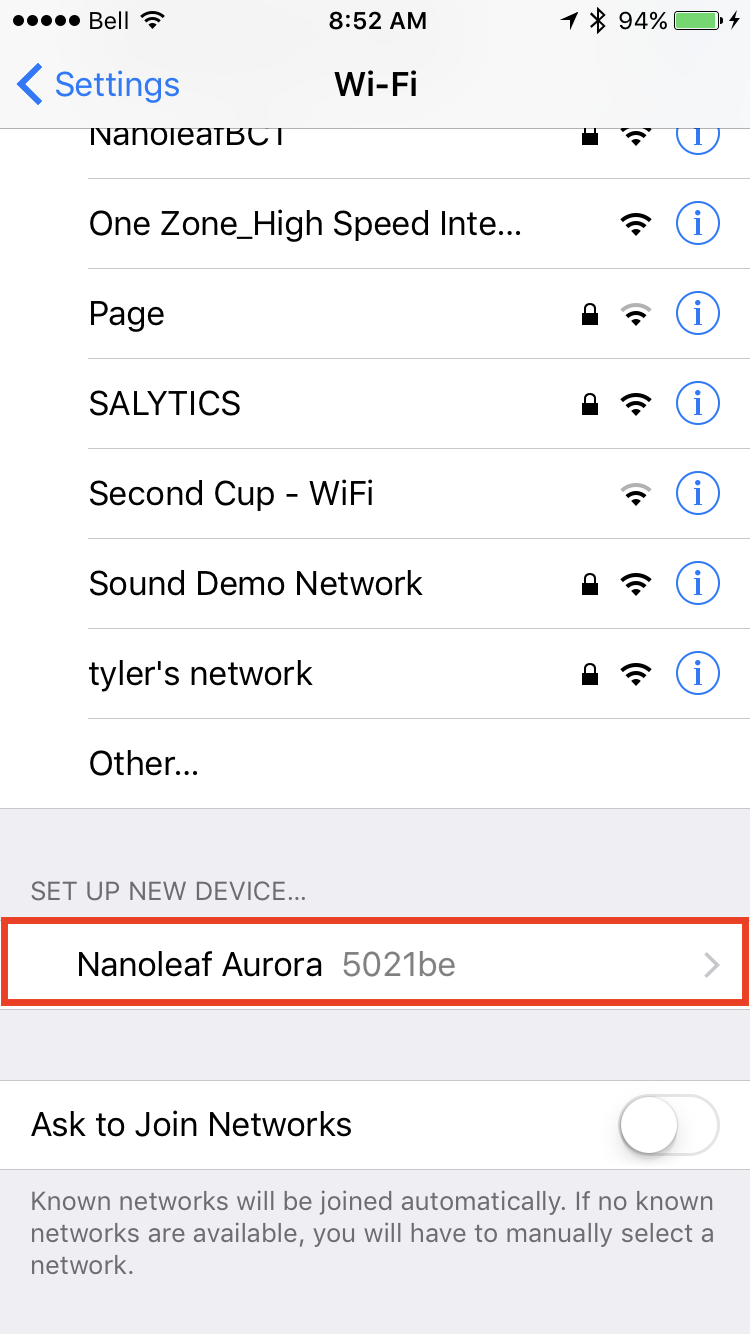 Select the Nanoleaf Light Panels and follow the prompts to configure them onto your home network. Please note that the Nanoleaf Light Panels only support 2.4GHz networks, so configuration to a 5GHz network will not be allowed.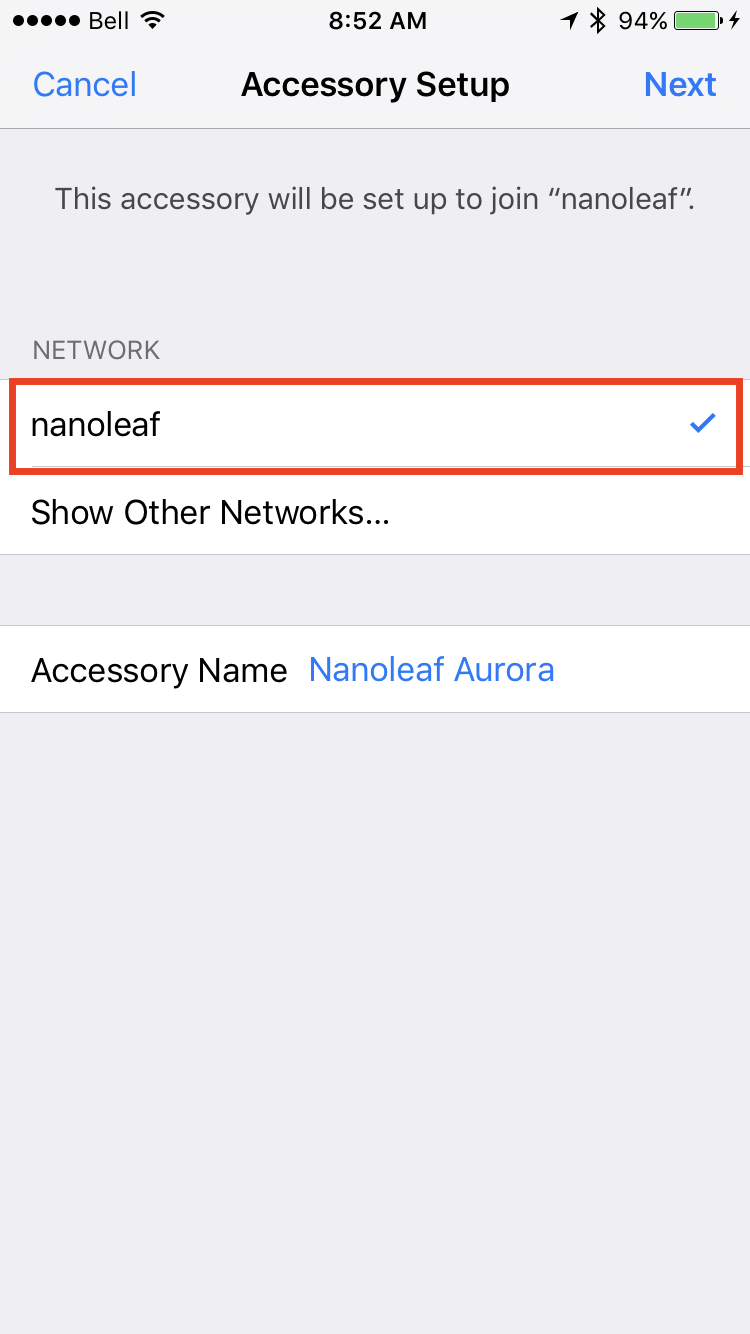 Didn't find what you were looking for? Contact us if you still need help.
Was this article helpful?